Glimpses of the festivities in Brest Park
on May 1, 2006
Brest Park is 100 years old!
It's a nice place to walk about. It features dozens of rare species of trees. The environment is perfect for recreation.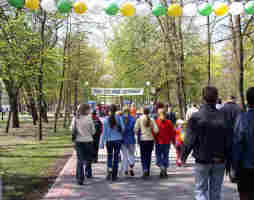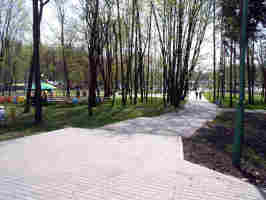 The Russian soldiers of Libava Regiment, who were stationed in this part of the city, laid out the park in 1906. Initially it covered 4 ha. Today it covers over 20 ha.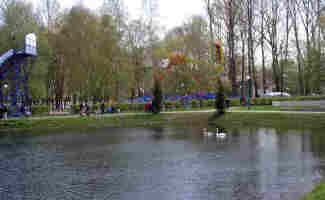 Now park visitors can enjoy a big disco club, an amusement park and 2 lovely ponds that are called here Lakes: Upper Lake and Lower Lake.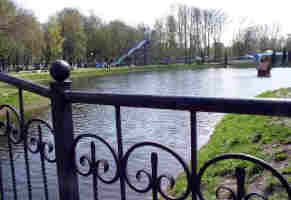 New bridges span the canal banks and link to the island in the centre of Upper Lake. Nice new wrought-iron fences and railings gave a new look to the sites around the lakes.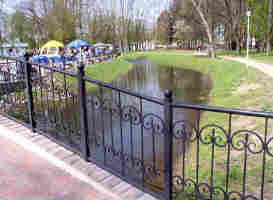 A canal connects Upper and Lower Lake. Water is slowly flowing from Upper Lake to Lower Lake.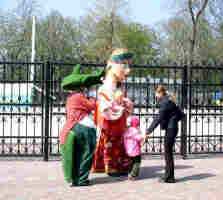 The park has undergone an all-out reconstruction before the centenary's celebration. On May 1, 2006 it has been reopened, as it is named after the First of May Holiday. On that day, the weather was nice; many people came to the park.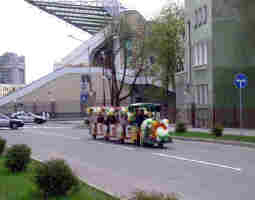 Kids are coming to the festivities in a toy train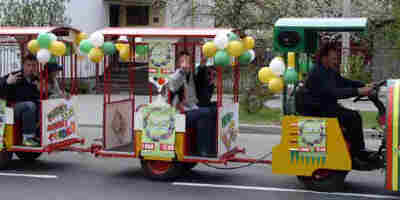 Festivities were a success
for kids...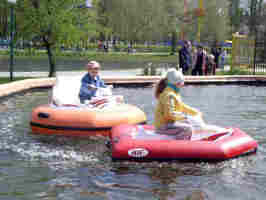 and venders!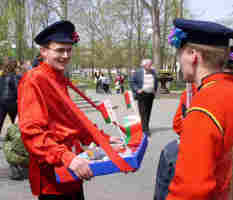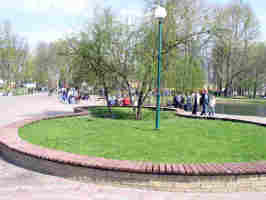 Much walking was healthy!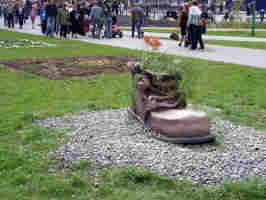 Someone must have lost his boot!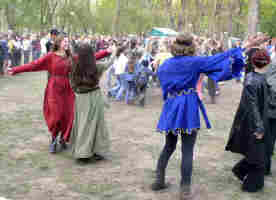 The dancers are clad like in the medieval times. Brest is about a millennium.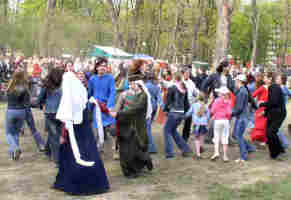 The concert stage in the open air looks quite new after the recent reconstruction